1924
Icy peaks.
Fearless pioneers.
A shared dream.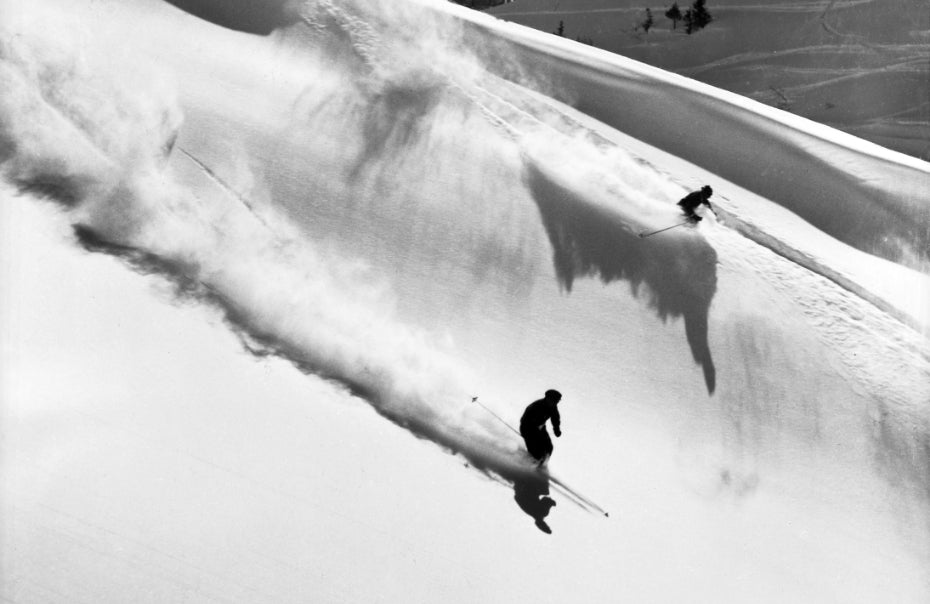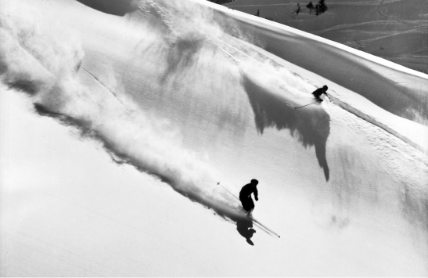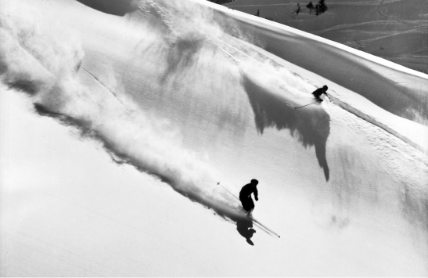 The British Kandahar Ski Club is founded in Mürren in the Bernese Oberland. The aim is to promote alpine skiing, especially racing. The activities of the club lay the foundation for the hosting of the first Alpine Ski World Championship in 1931 in Mürren.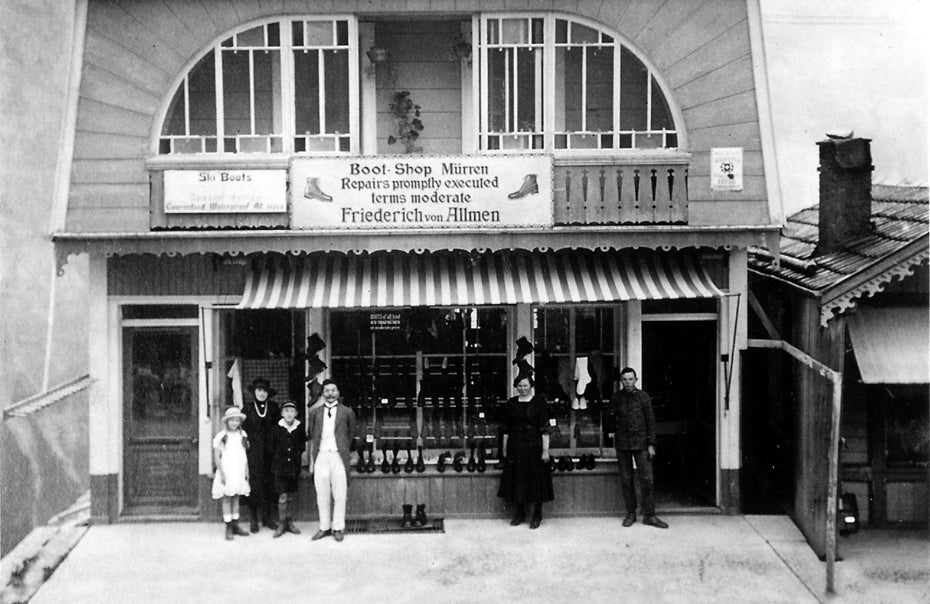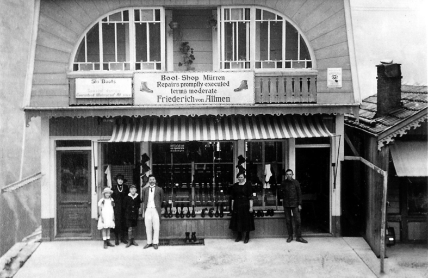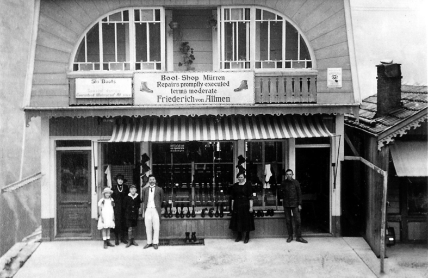 Members of the Kandahar Ski Club commission the shoemaker and ski instructor Fritz von Allmen to develop innovative ski boots. They are so thrilled with the results that they invite von Allmen to join the club and encourage him to distribute the boots under the brand name Kandahar.
1932
From Allmen's Workshop.
Innovative craftsmanship.
Success and honor.
1946
Burning Desire.
The Vision of the Master.
The Emergence of a Legend.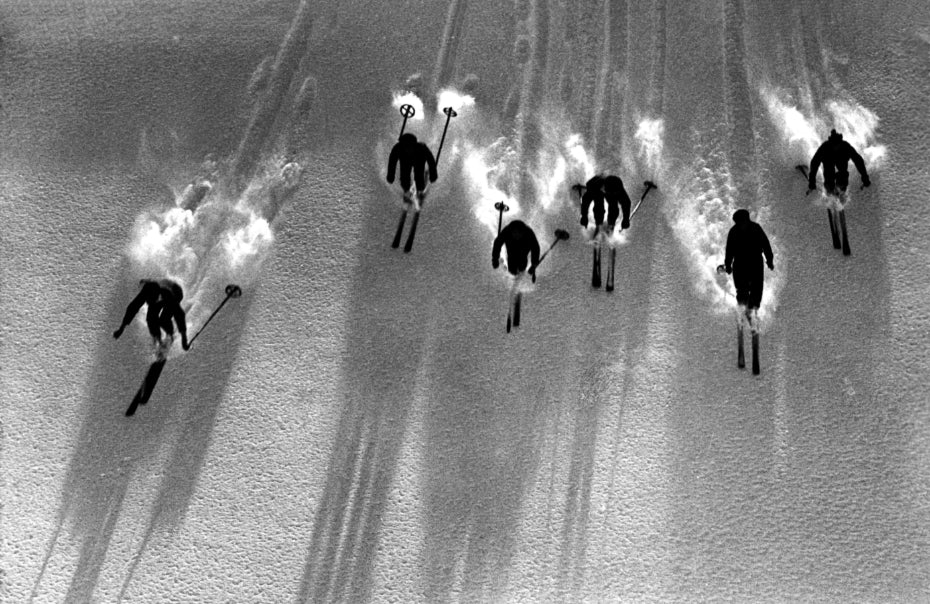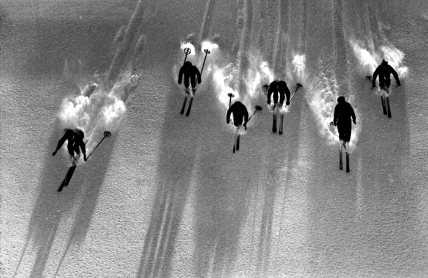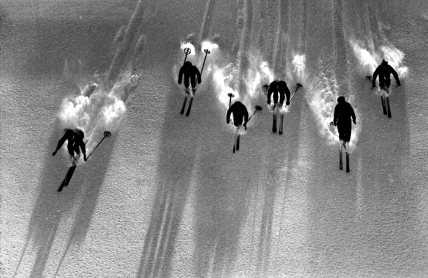 With the development of the revolutionary après ski boot Alpina, Fritz von Allmen recognized the needs of winter sports enthusiasts. Chic and comfortable at the same time, these noble boots lined with lambskin are a blessing for feet strained by winter sports. The success and reputation of the Kandahar brand are unstoppable.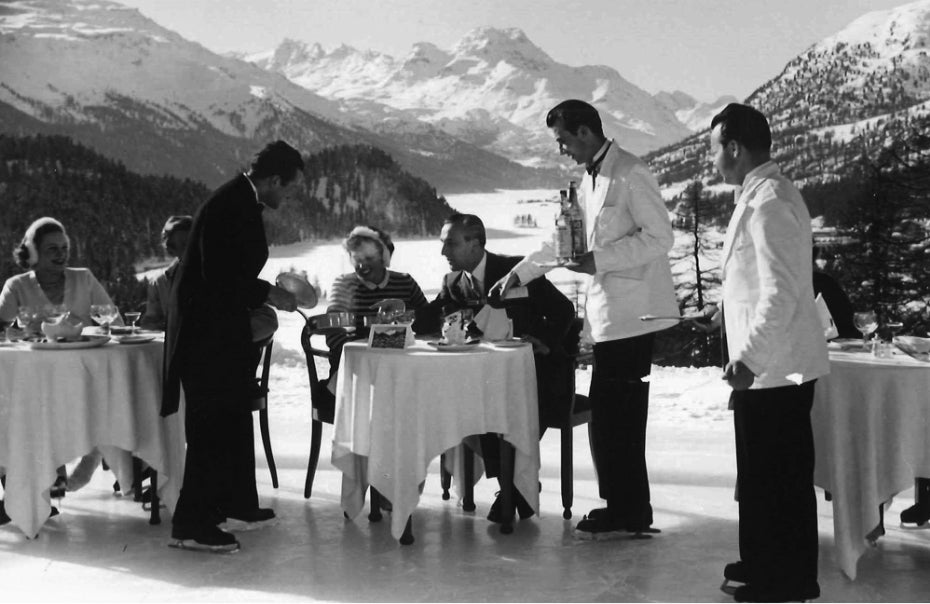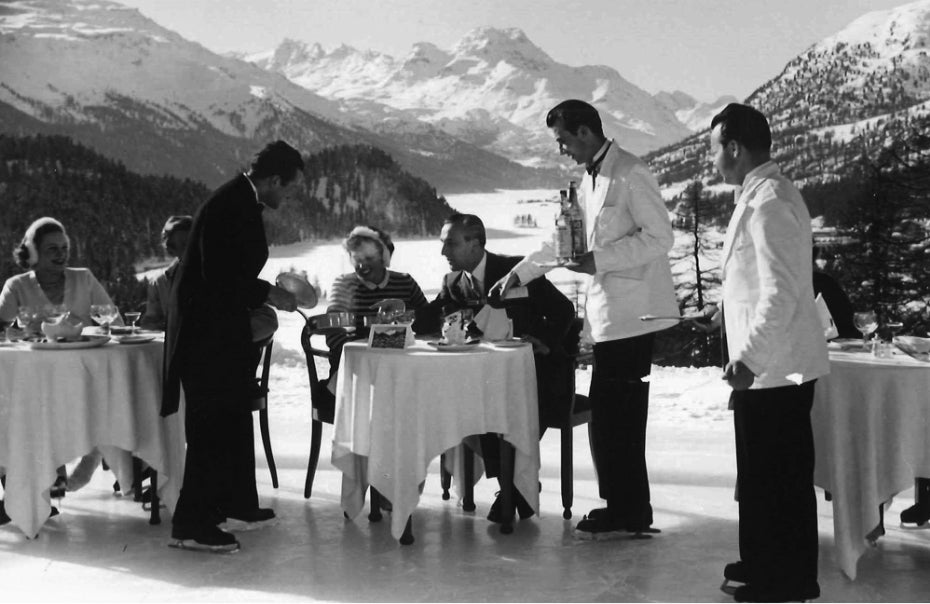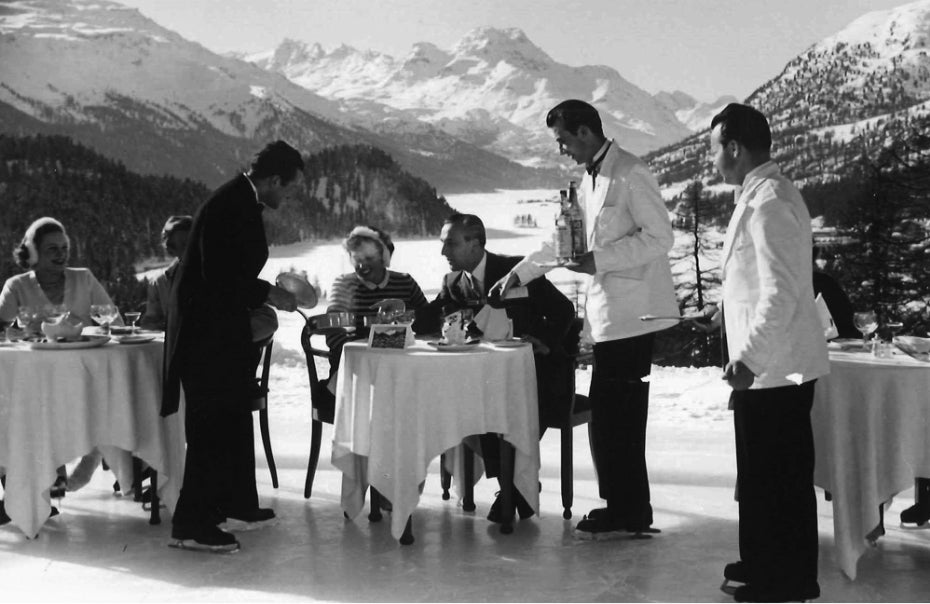 The Kandahar brand rapidly acquires a global reputation and is introduced into prestigious winter sports resorts. Its faithful clientele includes star conductor Herbert von Karajan and Charlie Chaplin. Kandahar shoes are known for their comfort and superior quality. They embody exclusivity and understated elegance.
1962
Paths covered in snow.
Lively celebrations.
The golden age.
1977
From generation to generation.
Tradition and progress.
Timeless elegance.
In 1977, Fritz von Allmen handed over the family business to his son Dieter. Dieter expanded the product range and successfully led the brand into the future. In 2017, his son Manuel took over the company's management. He had previously worked with his father for 12 years.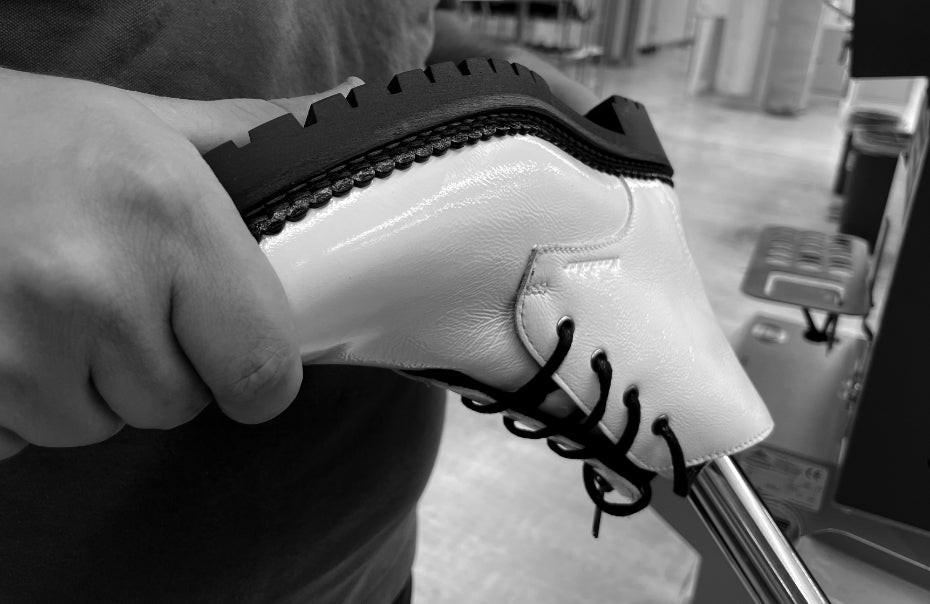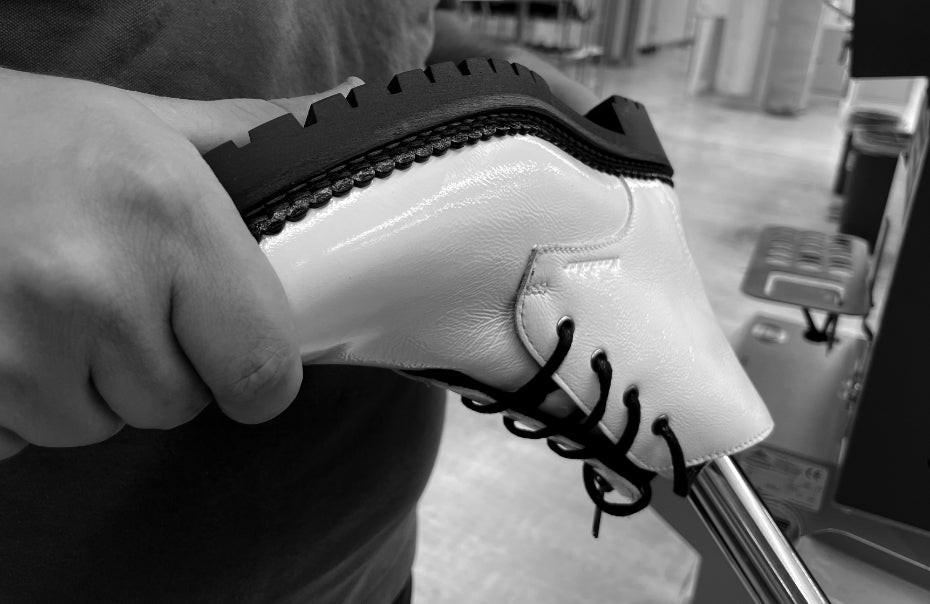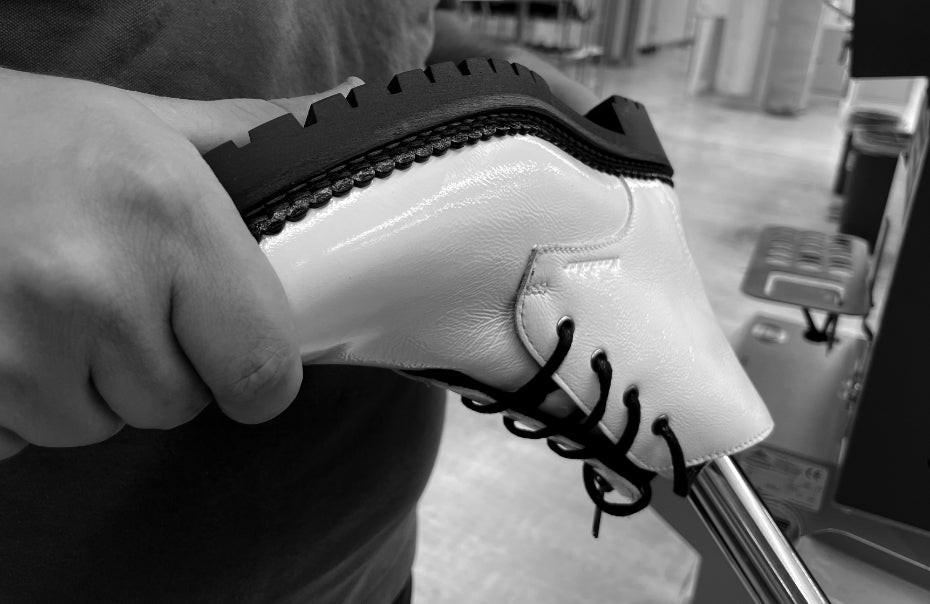 The future of the traditional brand and shoe production in Switzerland is secured by the von Allmen family's decision to pass Kandahar onto the entrepreneurial Müller family. Kandahar shoes will continue to be handcrafted in Sennwald in the St. Gallen Rhine Valley. Manuel von Allmen will maintain his advisory role with Kandahar.
2022
The strength of family.
Expertise and respect.
Steps towards eternity.